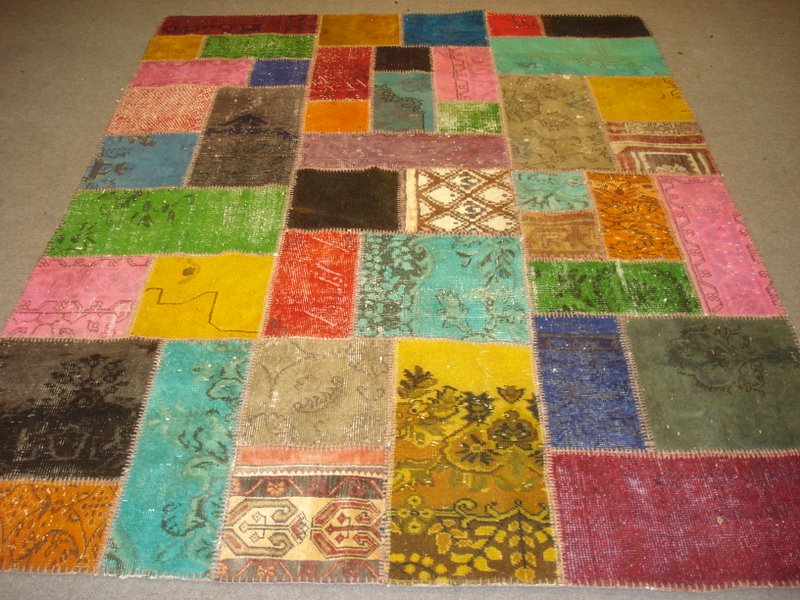 Building bridges between cultures, sharing the common language of craft. Whatever phrase we may use, we're striving for fiber art ways to connect, repurpose, make old things new again.
These patchwork rugs do just that. Vintage carpet remnants are reused instead of being tossed, some given vibrant life in over-dyed color, others left to their original patina. Some rugs combine only a few colors, others combine seemingly every color under the sun. They play with my favorite language – design – by speaking color, pattern and texture.
They don't just rejuvenate handwoven textiles that may have been wasted, but their sale will fund the operation of our workshop. Discarded bit and pieces helping women connect and create? We think it makes sense for art to support community building, which in turn will create more art.
Lots of colors to choose from, below. We mix and match, any size you'd like. To purchase one of these rugs, please get in touch, above!