Home decor for lively spaces: an up-close look at handmade fiber art that brightens any space.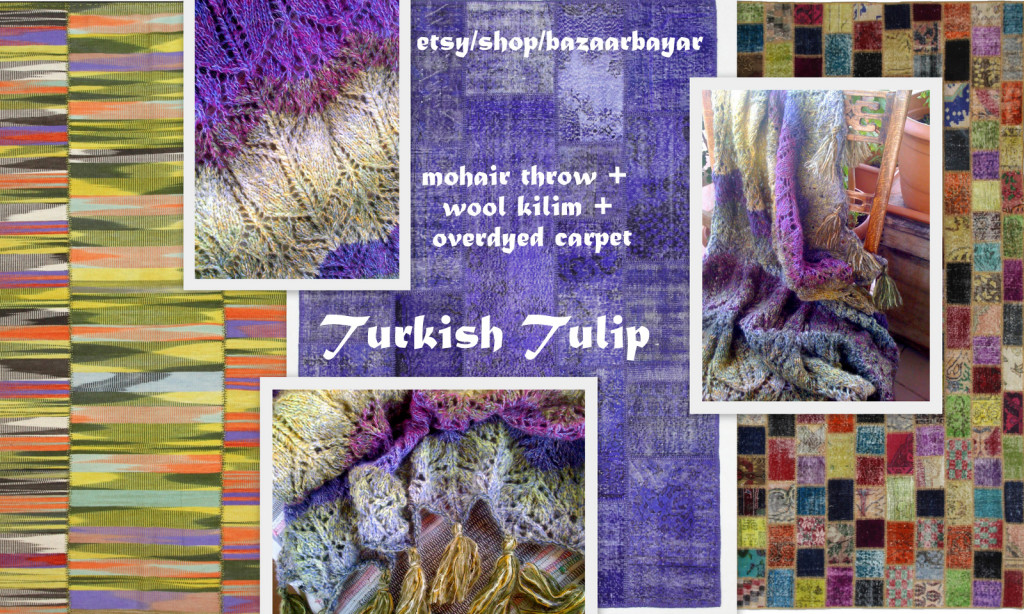 Blending and clashing like fields of tulips just burst from the ground, design is often the challenging act of reflecting Mother Nature in spinning yarns and combining colors. Whether random slashes like this 'old wool' kilim, or tidy patches like this mosaic patchwork carpet, bringing the look of spring inside makes us happy, whatever time of year it may be.
Add a cozy tulip throw hand knit in orderly rows, in Wrapture by Inese's anything-but-ordinary mohair, cotton and silk windings, custom made for Bazaar Bayar. Lively color we love to live with, for any room of a home.