The Turkish Tulip Trip continues, this time to the city of Mardin
Traveling in Southeastern Turkey may not be easy. Overcoming culture shock, covering long distances, walking in hot weather with little shade on uneven pavements, adjusting to different microbes in the food, just to name a few challenges. Even talking about going to that part of Turkey before our trip brought out all the usual warnings and concerns, about PKK terrorism and the ongoing civil war in Syria, though we were headed well east of the embattled border areas.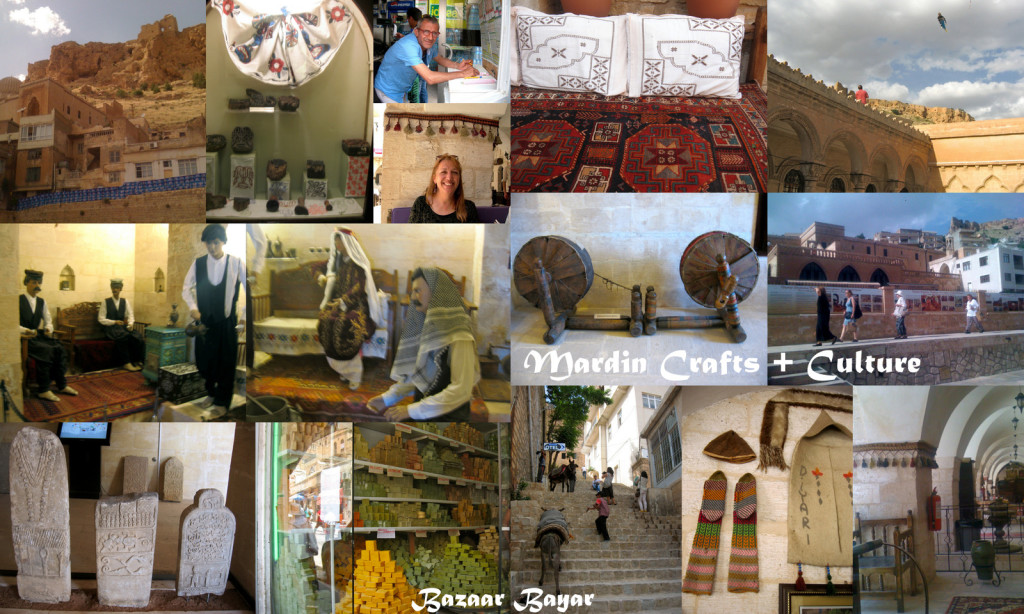 Driving east from Ambarli Koyu through flat terrain along the Turkish/Syrian border, it's a short jaunt north and up 1000 meters to the city of Mardin. Gold limestone buildings on a rocky crag topped by a large NATO-commanded citadel, Mardin, which means "fortresses" in Syriac, looked like a vision out of a child's book of fables. At first glance, camels laden with opulent goods for the bazaar, or men with long robes and turbans would not seem out of place.
However, we quickly discovered the long main street was lined with Syriac wine shops and chic boutique hotels in those stone buildings, some renovated, others still falling to ruin, but the busy mood foretold that would not be for long. Organizations like the Sabanci Museum are open here, with website translations – to come I suppose, since they don't yet work – in English, Arabic, French and German. Those surprising wine shops reminded me how the residents of Aegean Sirince helped their village prosper quickly by attracting foreign tourists. Mardin's current population consists of Kurdish, Turkish, Arabic, Laz and Suriani Christian residents. This upper Mesopotamian city has been settled by numerous civilizations since about 3500 BCE, but Mardin of today seems nearly cosmopolitan, unlike the conservative vibe of Urfa.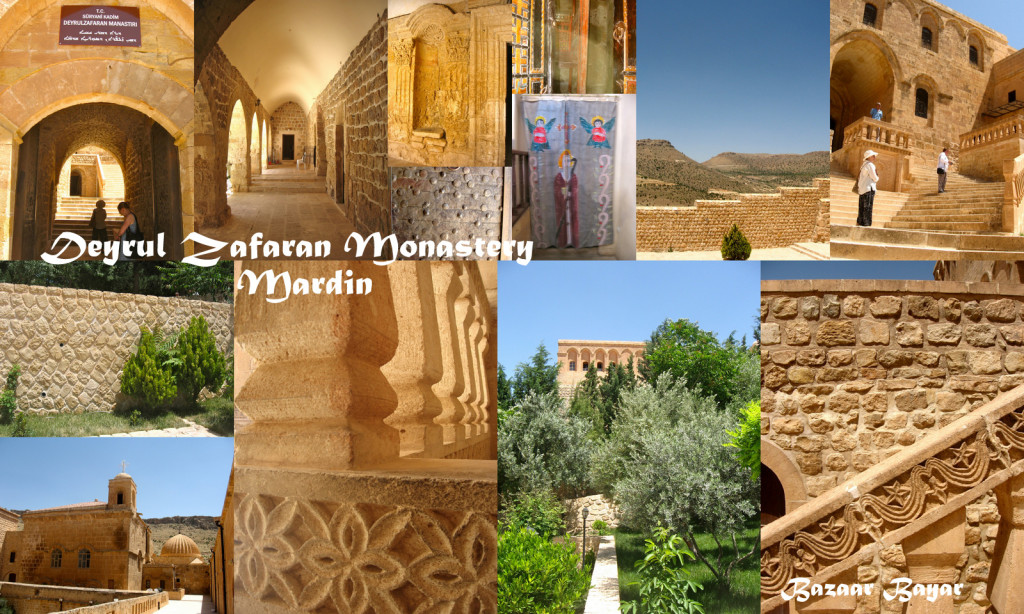 More evidence of a returning/growing Suriani community at the newly enlarged and restored Mor Zafaran, a monastery on the eastern outskirts of the city. A modern version of the language of Jesus Christ, Aramean is still spoken in this region of Tur Abdin, which means "servants of God". I wonder if Abit's parents named him for it, since relatives call him Abidin.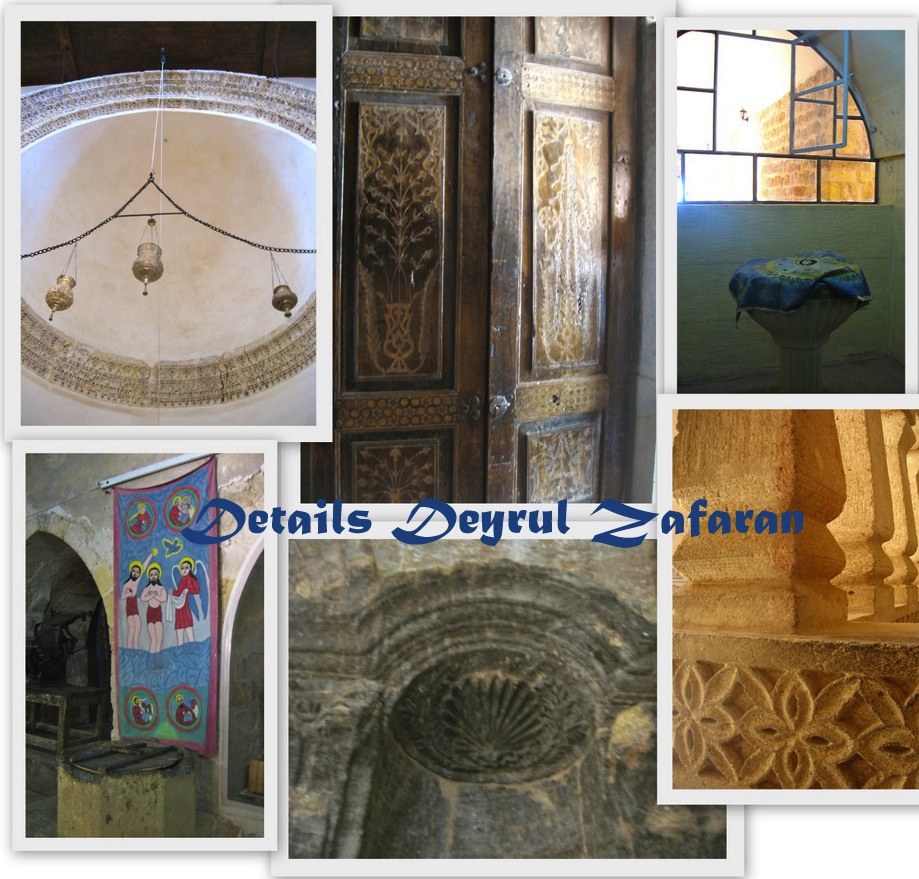 The monastery dates from the 5th century, built on the site of a temple to the sun. Zoroastrians before the Romans perhaps? The fact that the monastery not only has its own website – Turkish only for now – AND a #1 rating on Trip Advisor indicates growing tourism to the area, but the many visitors that day were either Suriani or Turkish.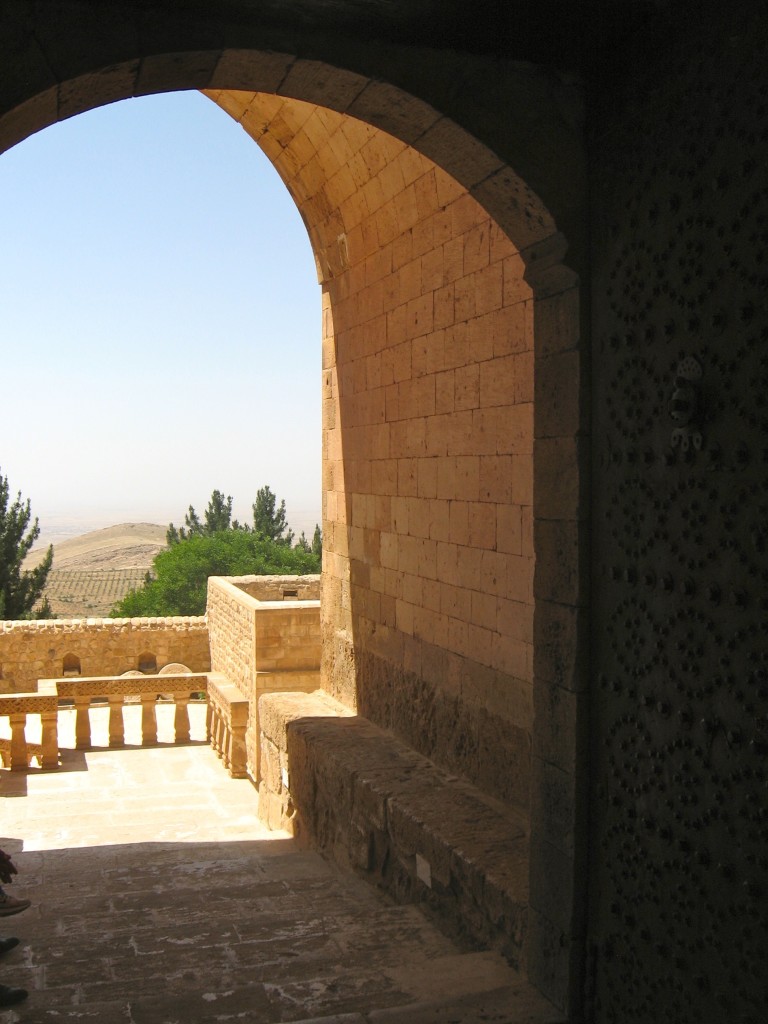 Returning to our cozy restored Armenian guesthouse, after no Internet access the prior 48 village hours, getting caught up on news from our Istanbul home was a shock. Facebook and Twitter were buzzing with the Gezi Park protests, turned violent enough that friends were admonishing me to stop posting pics from our trip.
Taksim Square has commonly been the site of demonstrations, typically labor union or student gatherings. Something bigger was erupting this time, but it was far too soon – then, and even today – to tell if the outcome will be an ominous regression or a permanent awakening. Wanting to satisfy my political curiosity, I had to postpone learning more until we returned home. But such an odd feeling being in the 'dangerous' Southeast, for all appearances peaceful and prospering as of that week in early June 2013, while tear gas and water cannons had taken over Istanbul streets.
Perceptions were further skewed when we were invited to an engagement party in an old carvansaray, now a restaurant managed by one of Abit's cousins. Hundreds of happy well-dressed people, families and couples, out for a celebration. Hours of dancing, drinking and eating traditional roasted goat, pilaf and cig kofte, food prepared as a festive show of skill by theatrical chefs. Joining us was the Chief of Police, a Euro-styled man in his 30's, educated in Belgium, fluent in 10 languages and a modern outlook for the future of Mardin. He drove us back to the guesthouse in his late model Mercedes along the quiet after-midnight streets.