After Job and Viransehir, our Turkish Tulip Trip meandered even more decidedly off the beaten path for one more day. We arrived in Derik, a short jaunt north off the international highway leading along the Syrian border from Urfa to Mardin. Derik is the home of Abit's mother's side of the family. His father hails from the nearby village of Ambarli; more about it later. A town of about 20,000 surrounded on three sides by stark gold ridges, it's not exactly ready for tourism. While I can see the economic progress the town has made since my first visit in 1999, this day opened my eyes to the history of the place.
First stop: our cousins' butcher shop in the center of town, expanded into the space next door this time, with the usual crew of relatives drinking tea at the back tables.  We chatted for some time with one man, a lover of literature, whose English was perfected by years spent in the US and Europe.
For reasons I can't quite figure, other than pride or politics, Derik seems to be the calendar-producing capitol of eastern Turkey. We were gifted with several different versions, all for this year, depicting local infrastructure improvements and industry, cement factories being most obvious on the printed page as well as along the highway as we came into town. While the butchers prepared a special lunch, we headed up for a stroll in the hilly streets behind.
Half-paved lanes under restoration, half-bright stone houses, old and new, hopeful and sad, more trash than I remembered seeing before. Someone had painted murals of local life on central blank walls, more heartwarming than artistic. The small covered farmer's market was bustling despite the heat of high noon. Election handbills papered the walls here and there, always with images of the same woman in Kurdish traditional costume or more modern business attire. "Oh, that's our mayor." our cousin replied when I asked. "She was elected in 2009 but is in jail, along with 31 other mayors and members of the Kurdish Party, the BDP. The man who spoke English in our shop? That's her brother."
Into the lane where Abit's grandfather had his large stone house, though we'd learned that the cousins had just sold it for a more modern place. At least the family that held the keys to the last Armenian Church in Derik was home, a few doors down. Behind the garden gate, a red paint courtyard bloomed with roses and hollyhocks, framing the red door of Surp Kevork (St George) built in 1650.
The Kurdish Muslim caretaker told us that only one Armenian couple remained in town, then surprised us to say that the church maintenance was paid for by members of the only other Surp Kevork in Turkey, which happens to be a few blocks from our Samatya home in Istanbul; they visit each winter in December. Abit had discovered several relatives from Derik in Samatya when we moved last year, again proving that not just Istanbul but even Turkey itself can feel like the world's largest village.
Prior to 1915, Syriac and Armenian Christians inhabited Derik, along with Kurds, Arabs and a few Turks; about the same total number as live in Derik today. A town now almost completely inhabited by former nomads, the Kurds like Abit's family, though they have no collective memory of ever living anywhere else, other than this town, the surrounding villages, or summers in the surrounding mountains marking the last of the high Turkish plateau north of the vast flat Syrian Plain.
As we took pictures in the deserted lanes of Derik, ghosts of residents past lurked in the brightly painted doorways, hiding courtyards to large stone houses, some abandoned, others housing multiple families, all crumbling. Spirits dwell still in those carved stone houses, haunting and magical.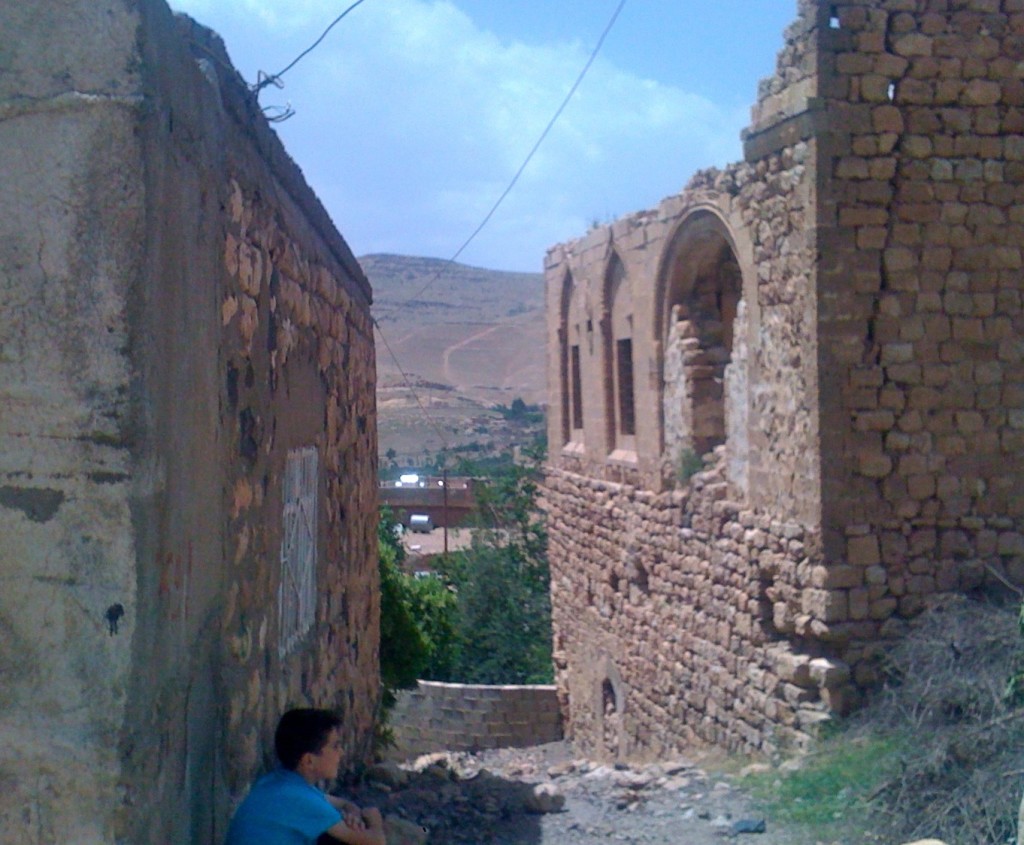 The same feeling I'd had 15 years ago, first seeing the deserted houses near our home in Aegean Selcuk, in the village of Sirince, "abandoned" by the Greeks and repopulated by Balkan Turks during the 'population exchanges' of the early 1920's.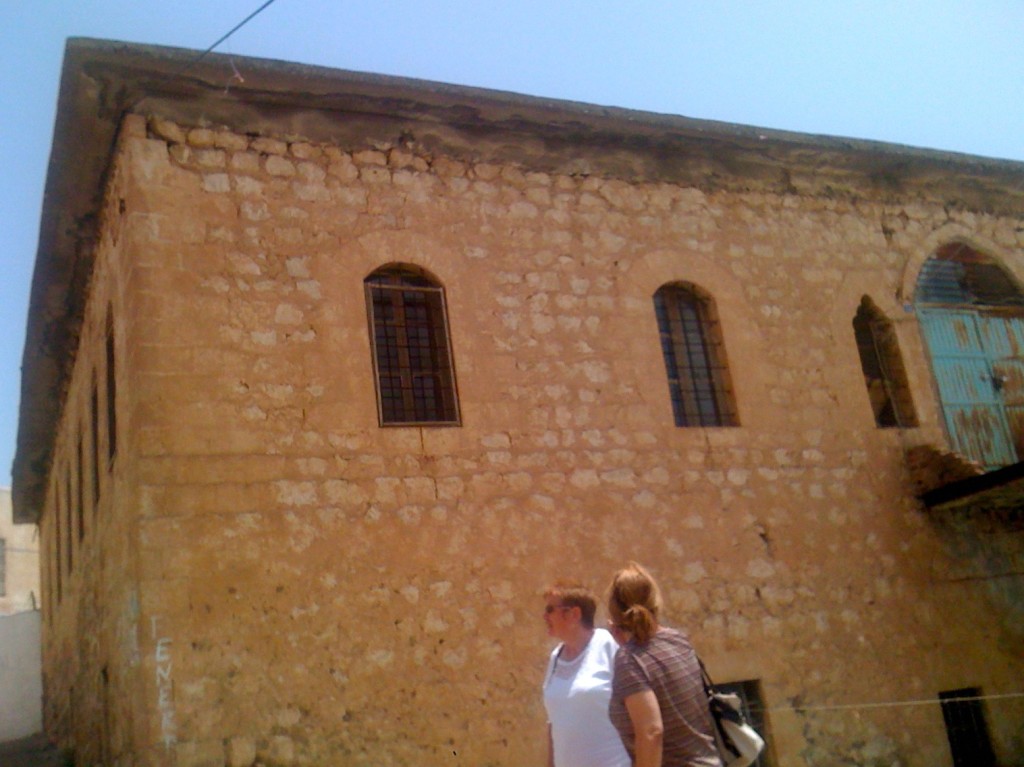 Back in the town center, we ladies needed to freshen up before lunch. Since not many women used the facilities away from their homes, our cousin took us around the corner, to a relative's house. The sole occupant for the afternoon let us in – a young woman in her 20's, left to tend house while others in the family were off at work.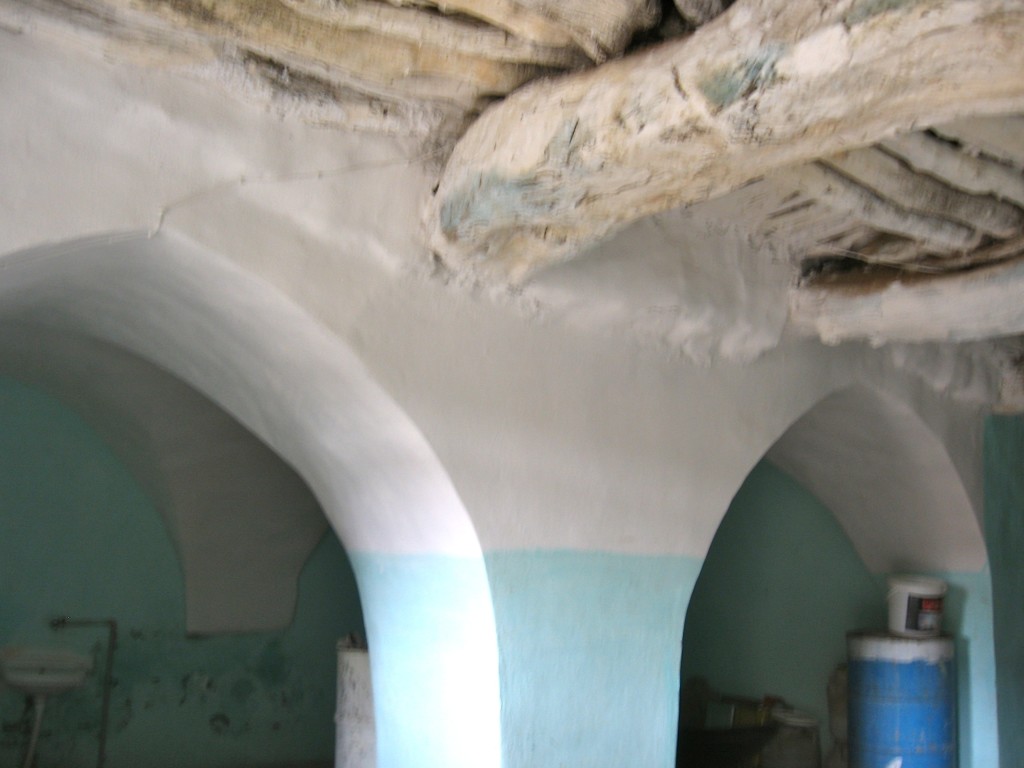 Through a ground floor of bare whitewashed arches and rough hewn beamed ceilings, we followed her to the top floor to use the porcelain "a la turka" toilet.

I asked to see the view from the roof. While snapping the town below, I asked how long her family had lived here. "For many years. The house was built by foreigners. But they left."
"Foreigners? You mean like me, from Europe or America?" I gently teased, though it was no joking matter. "You know, they weren't foreigners. They were from here too."
Momentary confusion showed in her eyes. She knew what I meant, though I was a guest who'd just overstepped the bounds of polite hospitality by mentioning something taboo.
"I know," she admitted. "I've heard the stories. It was a long time ago. What can I do about it?"
Perhaps I should not have put her on the spot, but the ghosts were whispering too loudly in my ear.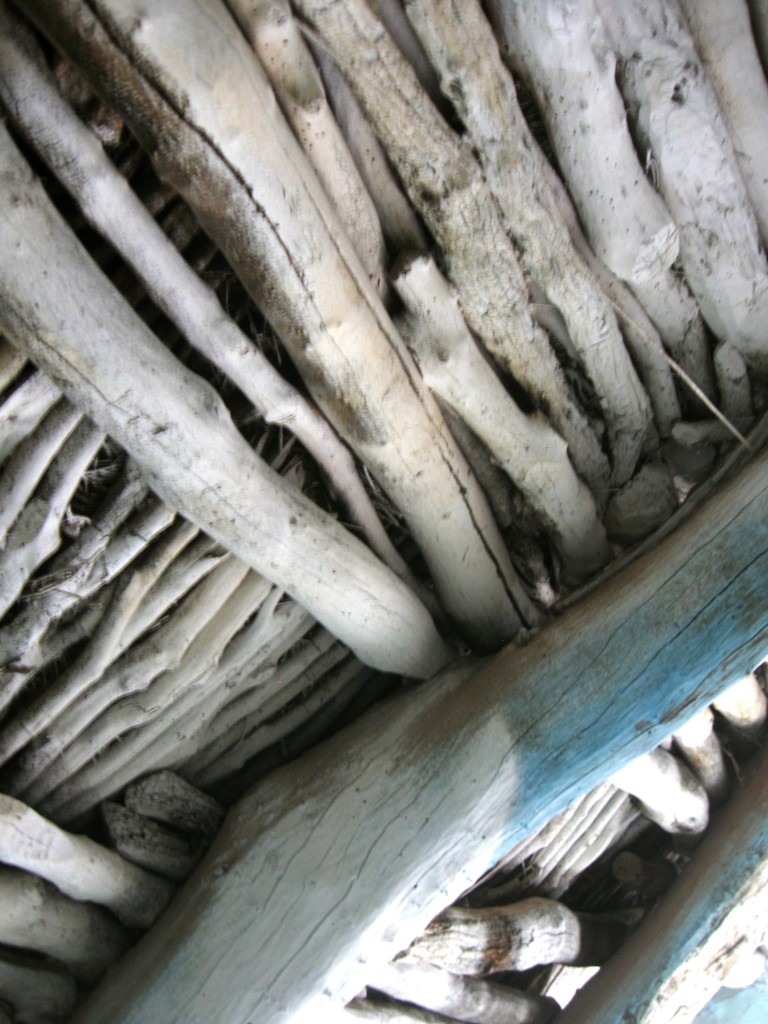 Escaping the heat and dust of town, Abit and his cousin insisted on eating our simple lunch of grilled lamb, veggies and bread picnic style in the mountains. A struggle to find a four wheel drive up to get us there reminded me that Job's spirit of patience was something to be cherished here. We made it to the lush setting after ungracefully crossing a small creek running directly from the mountain spring above us.  Paradise, yes, but a melancholy one.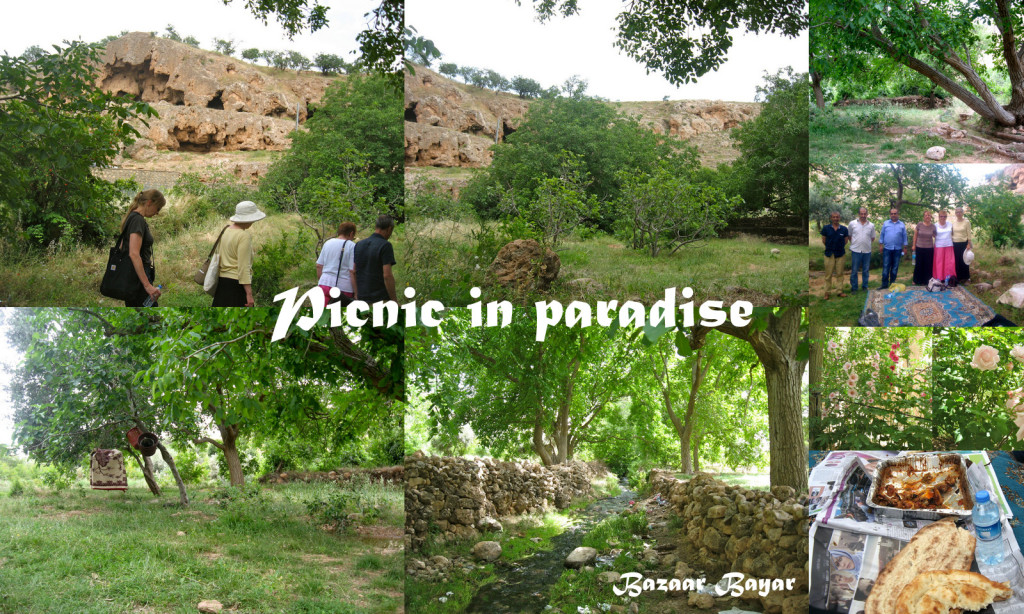 One last stop before we continued on to Mardin for the night: Baba's village. Actually one of three, founded by brothers several generations ago, though this side of the family too says they have 'always' lived here.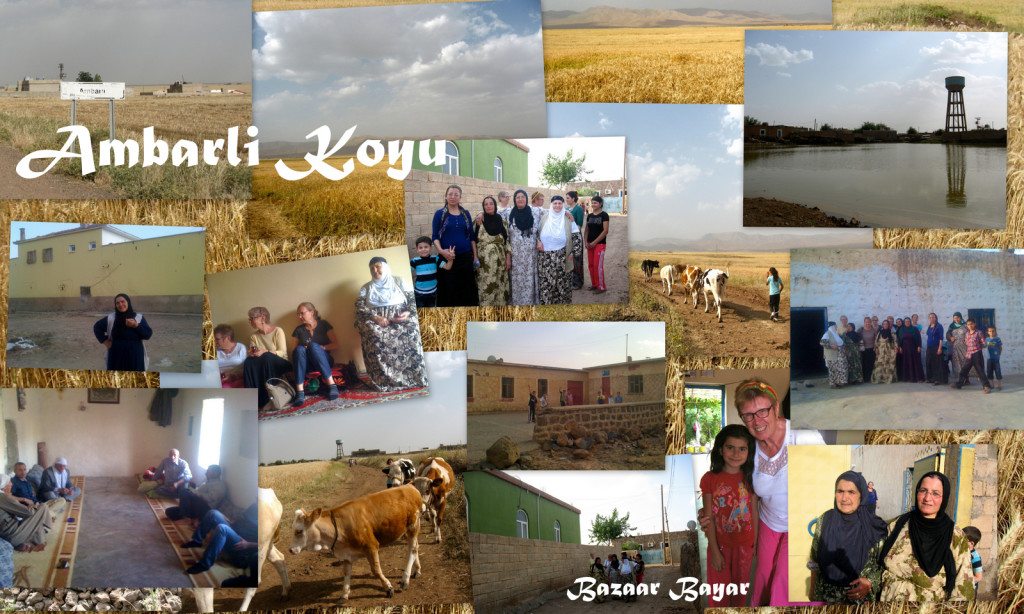 We followed a few school age girls tending to the cows, herding them out beyond Abit's father's wheat fields, ready to be cut. As we drove toward the village, another girl appeared to help us navigate around the newly installed water tower and older pond. No pavement here either, though we later learned the entire village had pooled their resources to install a sewer system to service their a la turka garden toilets.  Quick visits to uncles who live in basic village houses, rumored to have more than just new sewer pipes buried in those gardens. But that's a tale for another time.
I've been writing a book about my time in Turkey, my origins and Abit's, a tale of disparate cultures woven together by shared visions and the love of textiles. Though this was a simple day of visiting family, it revealed threads of understanding I'd not had before. I will be back to listen more to those ghosts. Their tales must be told.