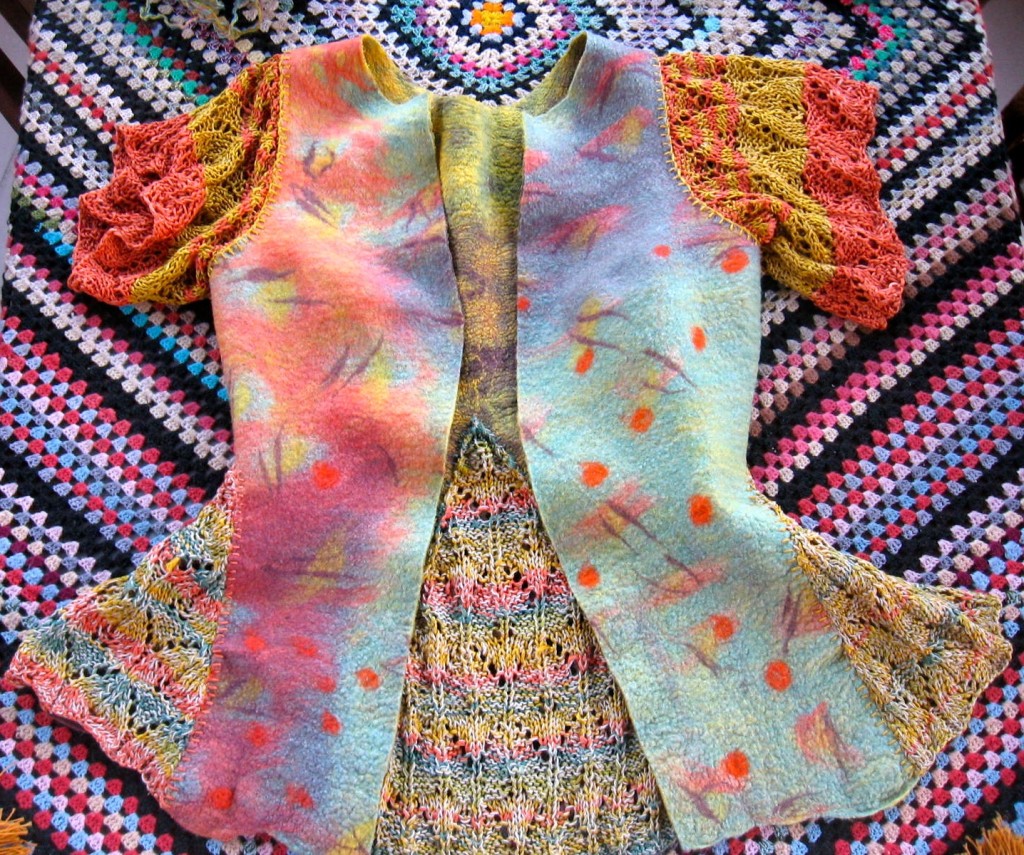 Some projects need few words. Strange for me, one who loves to talk and write. But the artistry of Theresa May-O'Brien of Ikonium Studios in manifesting amazing colors and patterns in her work often leaves me speechless (quite the accomplishment).
So when she asked me to 'fix' a jacket body that was a little too small, I happily added some elements, knitted in Ikonium's hand dyed silks of course, with a little linen yarn here and there, to blend the colors of the knitting like she did with the wool. I had so much fun, I barely noticed the warmth of that thin but compact wool as I worked on our now steamy terrace.
After we complete a few more garments for summer and fall, each quite distinct from the last, I'm feeling the urge to upholster. More to come…!