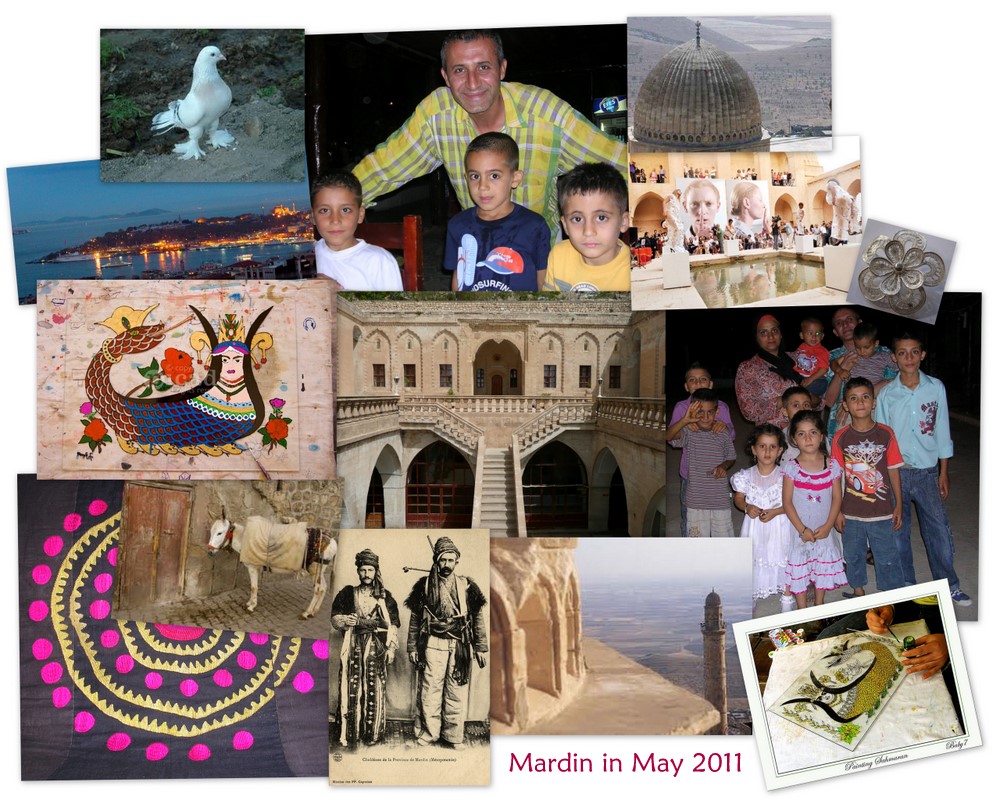 Worth a thousand words: Travel with us to the Turkish southeast!
A personal 10-day trip to the places where Abit spent his childhood:  Sanliurfa,  Mardin,  and Derik…enhanced by Diyarbakir,  day journeys in Midyat and Hasankeyf,  then finally west to Selcuk.  We are not tour guides,  but hosts with a special knowledge of Turkey.  Our trip will focus not only on the history and culture,  but on the people,  the crafts and the future of the these two regions.
Our itinerary:
Day 1:  Heading East!  Morning flight from Istanbul to Sanliurfa GAP Airport,  where our driver will collect us for the drive to the village of Yuvacali.  Welcome explanation of the history of the village and Kurdish culture over tea and homemade cake.   After lunch,  we'll have free time in the afternoon to explore local crafts.  Early evening offers a guided 90-minute archaeological walk,  showcasing 6000 years of unexcavated history.  Dinner and overnight with village families.
Day 2:  An early start for bread making and breakfast.  Off to Nemrut Dag,  crossing the ancient Euphrates river by ferry.  Free time at the summit,  then lunch at a local pension.  We'll then visit Arsameia,  Cendere Bridge and Karakus Tumulus,  re-cross the Euphrates and head back to Yuvacali for dinner and overnight.
Day 3:  We leave Yuvacali after breakfast and head to Gobekli Tepe,  with free time to explore the ancient site.  Then we'll drive to Urfa's city centre and the legendary fishponds,  and the nearby bazaar with its bright fabrics and tailors working in the open air.  After lunch in Urfa,  we'll arrive in the early university town Harran late afternoon,  where we'll dine with a local Arabic family and overnight in basic but fascinating beehive houses.
Day 4:  Driving through semi-desert terrain,  we'll stop at Sogmatar,  a moon worshipping center until the '50's,  the Bazda Caves, the Shrine of Jethro and a Caravanserai,  before having lunch with some of Abit's family in the small Kurdish market town of Viransehir.  After a late afternoon arrival in Derik,  we'll stay with Abit's extended family in hillside homes where they're lived for generations.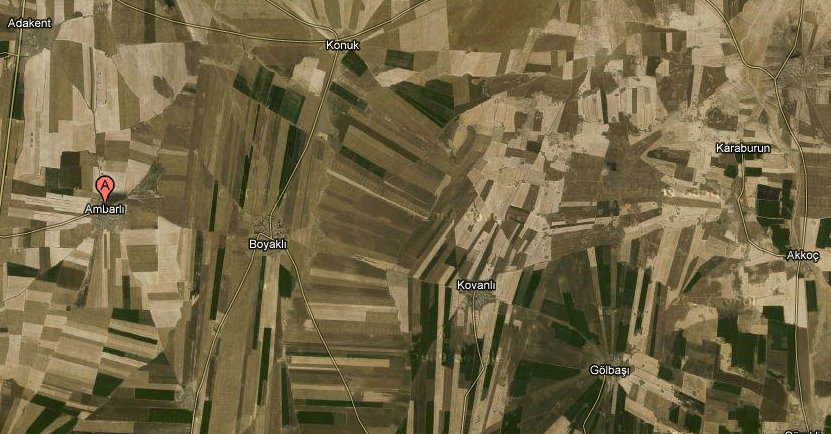 Day 5:  Morning stroll around Derik seeing small town southeast life,  visiting relatives in their businesses,  a felter at work and the family's ancient olive grove in the town center.  After lunch we'll make a quick stop in Abit's village of Ambarli  (which may be flooded by then?)  with a late afternoon arrival in Mardin's boutique Zinciriye Hotel.  Dinner at Kamer Restaurant.
Day 6:  Morning visit to Deyrul Zafaran monastery.  After lunch, we'll visit the crafting women's coop KEDV and take a stroll around the Bazaar and ancient center.  Our second night at the Zinciriye.
Day 7:  We'll leave Mardin in the morning for the ancient Suriani churches of Midyat,  the monastery of Mor Gabriel and the endangered site of Hasankeyf.  Late afternoon arrival to the city of Diyarbakir.  We'll overnight at Buyuk Kervansaray where travelers have been staying for centuries.
Day 8:  After a free morning,  we'll transfer to Diyarbakir airport for an early afternoon flight to Izmir Airport,  with a jaunt just south to Selcuk,  our other home base in the West.  We'll stay with our friend Atilla at his Getaway,  a family orchard turned relaxed garden inn,  just over the hill from Ephesus.  Barbeque dinner with his family of Aussie Turks and other international guests.
Day 9:  An early morning visit to the site of Ephesus,  the most well preserved of several locations in the Selcuk Valley of this Eastern Roman capitol.  Afternoon visits to Ayasuluk Hill to see St John's Basilica,  the last column of the Temple of Artemis,  the Isa Bey Mosque,  and the sunset from the Byzantine era castle at the top.  Tea with Abit's family in our old stone house,  then dinner in Sirince,  at our favorite schoolhouse turned restaurant.  (Full disclosure:  where Catherine and Abit got married in 2002!)  Another night at Atilla's,  with time to chill around the pool.
Day 10:  This morning we return to Istanbul via a flight from Izmir Airport.
Cost:   $2,600 USD
Tentative dates: May 15 – 22, 2015
Contact us here to secure your place with a 50% deposit.  Trip costs must be paid in full by May 1st. Group size will be limited to 10,  not including hosts plus driver and facilitator.
Interested in adding more craft and culture time to this trip? See our days in Istanbul here.

Included:   All accommodation,  internal airfare,  transport to and from Ataturk Airport,  private bus in the southeast,  meals and entrance fees,  yarn and pattern for stranded or lace socks with Turkish designs.
Not included:   Transport to/from Istanbul,   alcohol,  personal items, any tips you care to give to hotel and home-stay staff plus our driver  –  always appreciated here,  but never mandatory!   (Not to worry – we'll explain how it works)
Trip deposits are non-refundable if a guest cancels. If WE must cancel a trip, no bad karma wanted here, so our booked guests would be refunded in full. If something happens beyond our control (masallah) we'll figure out something agreeable to both, such as credit toward a future trip.