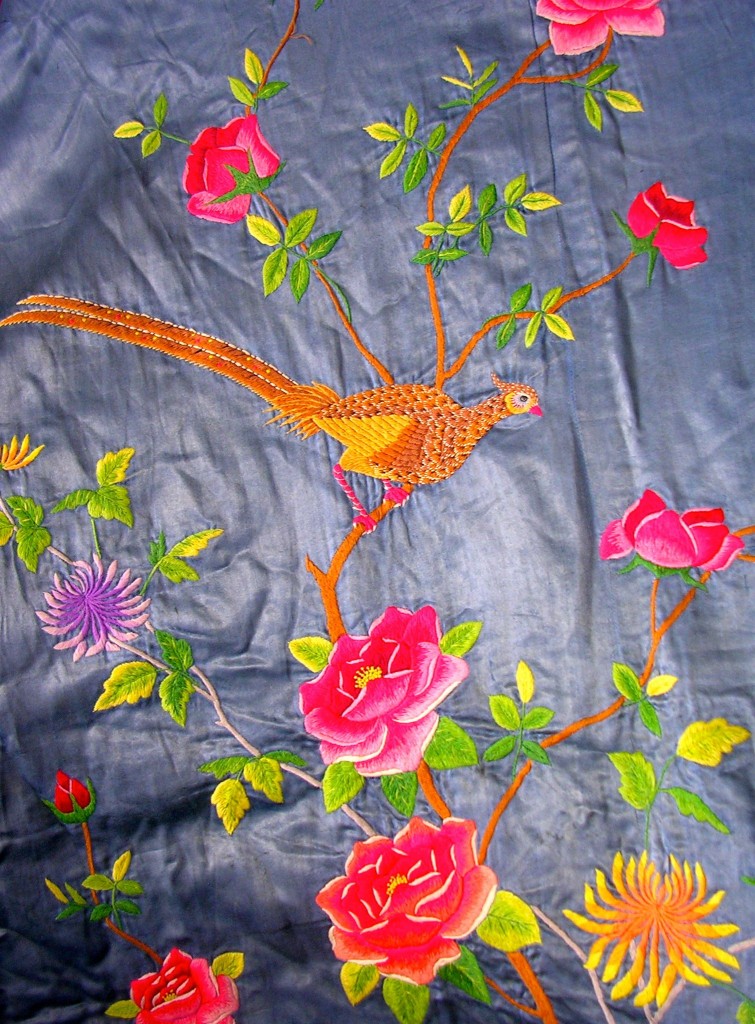 Well, in this case, not gold…but something we like just as much: hand-embroidered silk. Abit the treasure hunter was taking a shortcut home two nights ago from his Sirkeci workplace to our Kadirga home. So many streets are currently under renovation in Sultanahmet, worn old cobbles being replaced with newly hewn granite ones, that we've come to expect dodging piles of discarded material.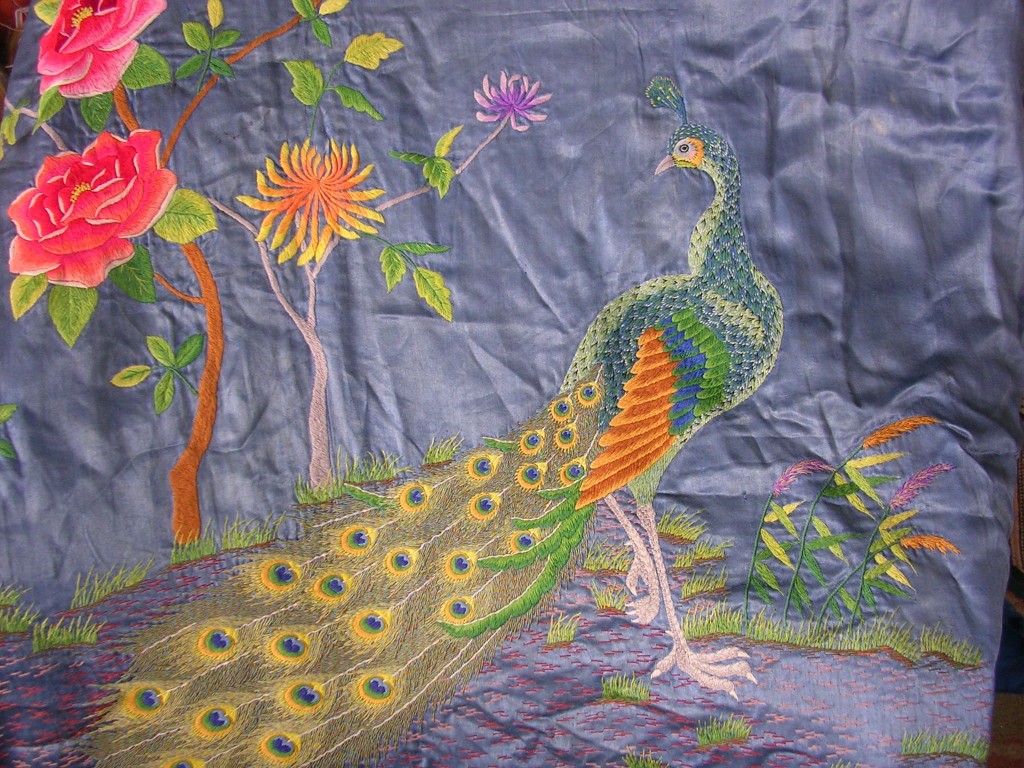 But generally those discards do not include hand-stitched images of peacocks. Abit's eagle eye spotted a hint of bright color as he stepped over a lump of white cotton, tossed up against steps to the door of an auto supply shop. Unafraid to get his hands dirty in pursuit of potential cast-offs of value, he turned the lump over to discover a garden of flowers, butterflies and birds on a field of blue silk. Large enough to cover a double bed, the embroidery is backed in white cotton, though the maker never added batting or bound the edges to finish the bedcover.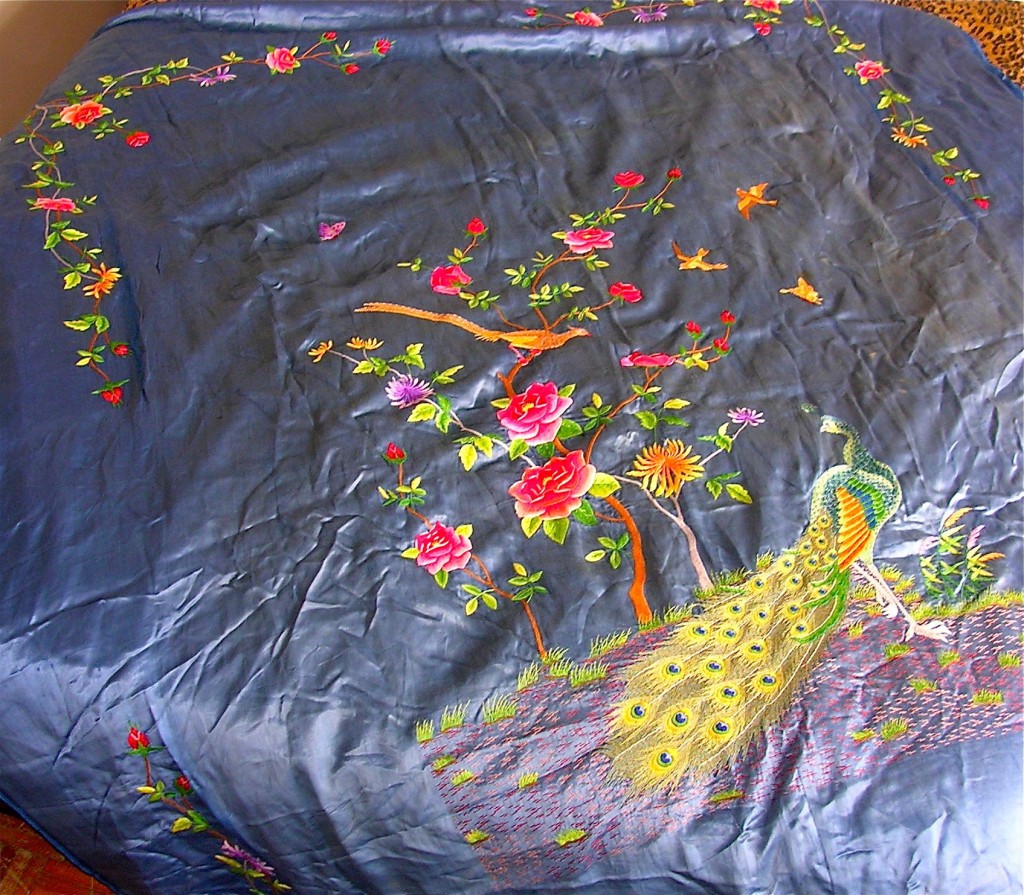 Did it fall from someone's overfilled arms as they moved from one home to another? Unlikely since there are few residences along that lane, just car part shops being gentrified into hotels. The piece seems used, for the cloth has very slight spotting along one edge, and the silk on the face has faded considerably (for the better) from the brighter blue of the other side. It's otherwise clean, though in need of a good ironing. Would someone intentionally dump a work that would have taken the very skilled embroiderer weeks to create?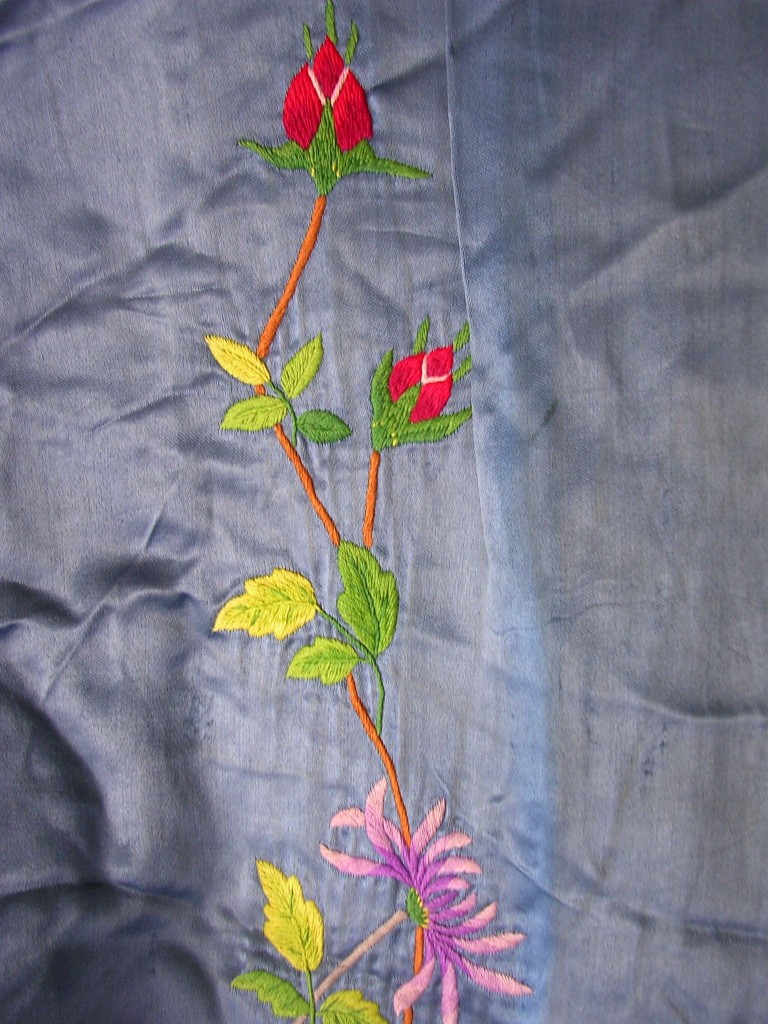 I'd love to know the story behind this piece, with its design and patterns that seem more Chinese than Turkish to me. But any trader of the thousands in Istanbul who now deal in Chinese goods, passing them off as Turkish (neglecting to utter the words "in inspiration" when showing them to potential customers) would not have been so loose with their merchandise. We'll never know what happened, but it does reinforce our belief that there is treasure to be found along an Istanbul street.
What cast-off treasures have materialized in your life lately?